Sophie's Secret

- Tara West
[DONE READING]
After shedding 30 pounds of baby fat, Sophie Sinora has grown into a pretty, but insecure, teen in bloom. To make her life more complicated, Sophie can sometimes read minds. Sophie's BFFs, AJ and Krysta, are also 'gifted' with paranormal abilities. Keeping their gifts secret proves difficult, as their powers are strengthening, making them feel more and more like freaks. When Sophie falls for Jacob, she hopes he'll ask her out to the Freshman Formal. But when she's forced to cheat and lie for him, she wonders how far she'll have to go to make him like her. Add to her growing list of problems - her teacher's suicidal thoughts, a locker bully who wants to kick her butt, the hot school flirt who won't stop teasing her, her pregnant sister who boots Sophie out of her room, and the growing tension between Sophie and her best friends. Sophie's got issues. Hopefully, she can fix them in time to save her teacher's life and her social life.
Raised under the shadow of her popular and spoiled brother, AJ Dawson struggles to get any kind of compliment from her mother. She can't escape her troubled home-life at school, when she is forced to deal with a lot of the same issues. Her immature coach is determined to turn the team against her, her teammates are bent on losing every game, and the rest of the school population cowers in her presence. AJ's mounting frustration could turn her into a ticking time bomb, and she knows the first step to solving her problems is to gain acceptance from her mother. Easier said than done. Her relationship with her mother goes from bad to worse when AJ's new green-haired boyfriend knocks on the door. She knows she'll have to clean up her guy if she wants to earn Mom's respect. But AJ's secret ability to foretell the future is driving her and her mom further apart, and if she doesn't tell her mom about her horrible vision soon, her brother will die.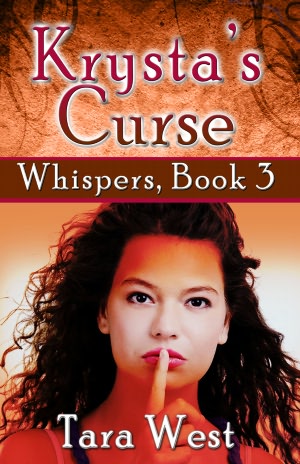 Everything about Krysta Richards is wrong, from her short height to her unmanageable hair. Her ability to talk to spirits doesn't help things, either. Her physical flaws don't seem to matter to Bryon, her lab partner. Just as the chemistry between them is about to ignite, a homicide detective asks her to summon a murder victim, her drunk father suddenly takes an interest in her life and her dead friends enlist her in a crusade to save their decrepit cemetery. She dreams of gracing the cover of Cosmo, but if she can't get her life back to normal, she'll be labeled the poster child for Weirdo.